Arbelos - Prog influenced folk music with a hint of psychedelic and a nod to things in space. And we're in Scotland.
Take a listen to our music using our brilliant Bandcamp page; find out more about our two albums so far; and subscribe to our mailing list where we will keep you informed of our doings.
If you like what you hear, buy our CDs or download our songs from our Bandcamp page - over there, as we said. And come see us play live!
While the band is having a quiet time I thought I'd go through of my songs and just record a simple acoustic version  of some of them. I stuck up a couple of video cameras and pointed them at me. It also gave me an excuse to play around with the video editor, Final Cut Pro X.
Here's the first of the songs, Fahrenheit 451.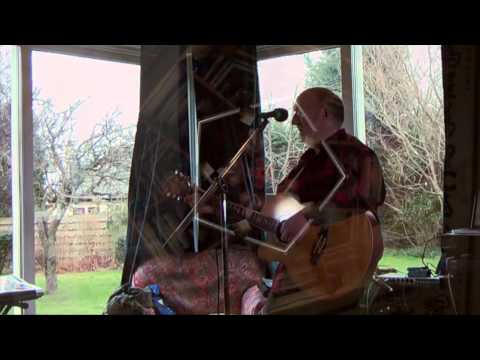 It was good today. For the first time in many months the whole band got together for a rehearsal. We ran through a few favourites, and began to look again at the material for the next album, Stone Owl on the Shore. We've got some great songs in various states of readiness, and we're keen to gather them all up, record them properly and make them available – hopefully over the next few months.
The gods were pleased too: they celebrated with a thunderstorm and a deluge of rain.
It was just good to play together again.
There's a really great piece of history-making music performance happening on Yuri's Night (12th April). For the 50th anniversary of Yuri Gagarin's first manned spaceflight, Space Station astronaut Cady Coleman will be playing a flute duet with Jethro Tull's Ian Anderson. They will play an excerpt from Bouree while Cady is on the ISS and Ian is on the ground in Russia. You can follow the whole thing on NASA TV on the day. You may want to start monitoring this on the 11th as there is a marathon Yuri's Night party running for two days in Perm, the venue for the concert. Frequent updates on Twitter from Jethro Tull and Cady Coleman.
UPDATE: You can see and hear the duet on Youtube.